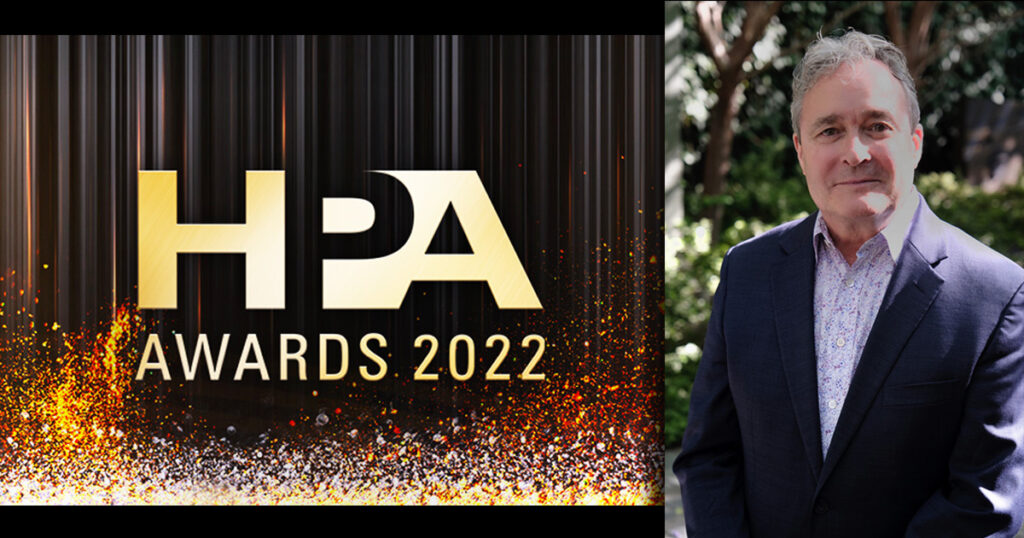 Congratulations to Kim Waugh, Executive Vice President of Worldwide Post Production Creative Services Warner Bros. Discovery, who will be receiving this year's HPA Lifetime Achievement Award.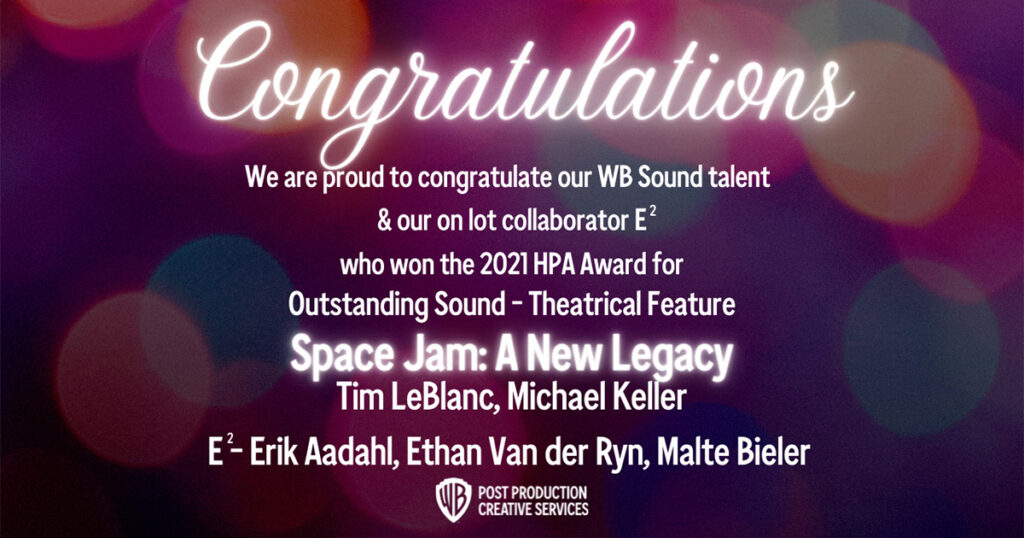 We are very proud of our WB Sound talent and we are so happy to share this win with our amazing on lot collaborator E2. Congratulations again to our winners and all of the nominees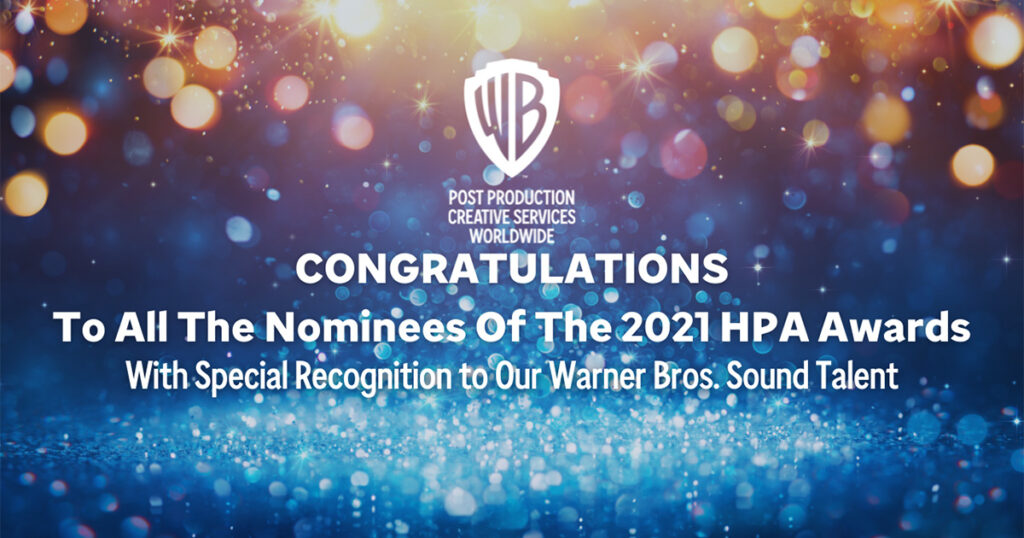 We would like to congratulate all of the nominees of the 2021 HPA Awards with special recognition to our Warner Bros. Sound Talent.